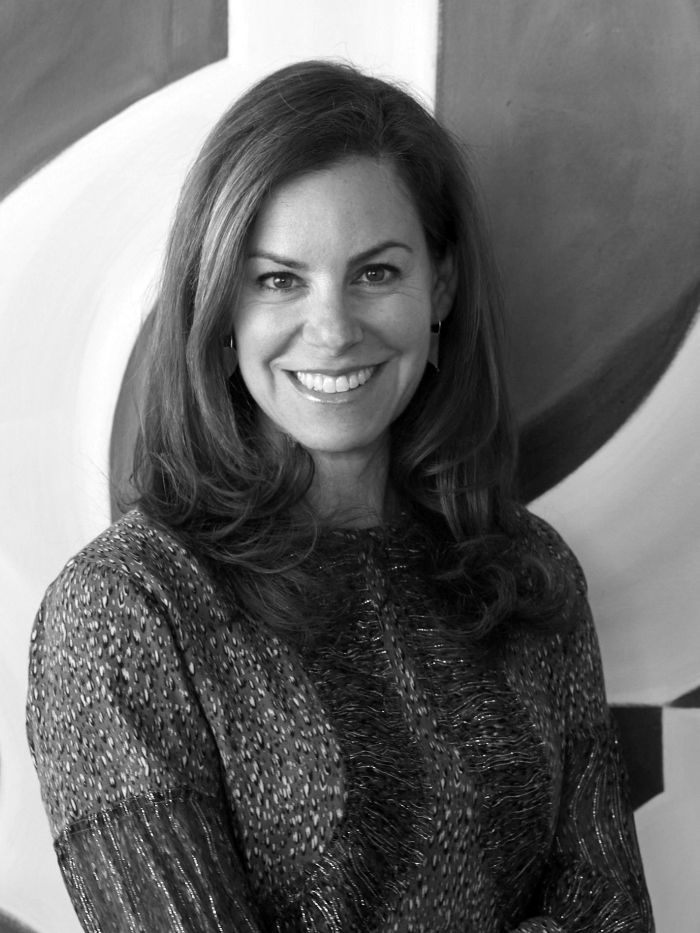 Serena Dugan is an artist and textile designer based in Sausalito, California. With an education in both Psychology and Fine Art, Serena has spent the past 20 years developing her imprint as a painter and designer previously as Co-founder and Chief Creative Officer of Serena & Lily, the home and lifestyle brand she launched in 2004, and currently as an artist helming her namesake line of fabrics and wallpapers — Serena Dugan Studio.
Serena's rallying belief is in the power of art to transform an environment into an experience. This can take the form of an energetic painting or a striking pattern that defines and enlivens a space. Her deep background in both mediums allows her to toggle between the two as she explores the themes of rhythm and form. With pattern, her focus is on creating harmony through repetition, shape and placement. With painting, she creates impact through layering and composition. Each art form sharpens the other by means of opposition — equally representative of her aesthetic fingerprint.
This capsule collection was inspired by Serena's most recent body of work, which draws from Mexican Modernism and the mid-century architecture and bold color palettes of Mexico City.  The collection melds her painterly yet compositional focus with exquisite Nepalese craftsmanship to create rugs that are works of art.